Countering the Channel Culture Challenge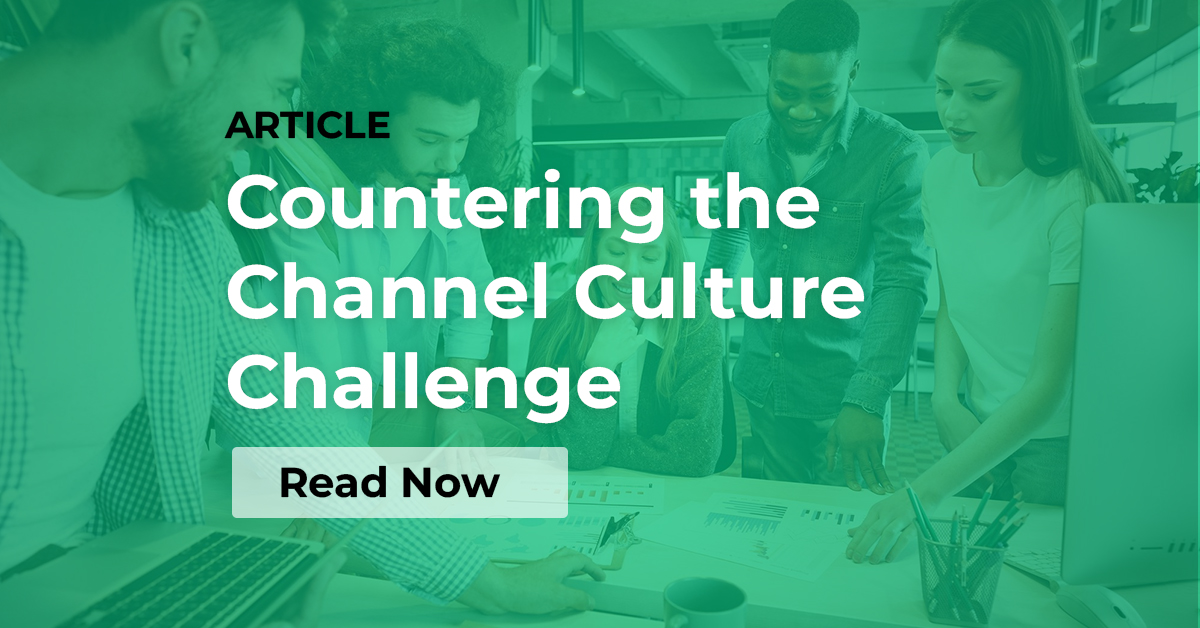 As a new year begins it's likely reflections are being made on your company's internal structures. The way things have been done, the lessons you've learned, and the way they will be done in future, giving you a fresh company culture outlook. It's a great time to make decisions about how to move forward, but it's not just your desk, office or business that needs a refresher, its your outlook on your partnerships too; your channel culture.
Sure, culture is a highly 'personal' thing, in the corporate world it's even more likely to be as unique as in the world at large. But it doesn't mean programs, vendors and partners individual cultures shouldn't be aligned to one another. Like in the multicultural cities and offices e try to endorse, encourage and cultivate, our channel programs are made all the better for a broad spectrum of cultures all combining to bring diverse perspectives to bear to create novel solutions
The big question, how can we create this scenario in our own partner programs? As with all things it's key to understand the fundamental aspects of our question before we answer it, but most important here as knowing our own company culture, our strengths and limitations, will be the most informative piece of our channel culture make up.
What is Channel Culture?
At its most basic, company culture is your businesses personality, morals, quirks and all. An embodiment of your attitudes towards every situation and a broad sweeping statement on the company outlook.
Your company culture is expressed most obviously via your employees, the processes they follow, successes they achieve and how they carry themselves all should follow your company's cultural plan.
By extension then it becomes clear what the role of channel culture is to be. Channel partners will represent your business, products and services out in the world, potentially to customers and clients you may never have a direct touchpoint with so it's pivotal they both understand your brand and culture, as well as behaving in a manner that sits under an ideological umbrella around your culture to represent you in the correct way.
Core Aspects to Align Your Channel and Company Culture
The process of aligning company and channel culture, doesn't have to be a difficult one. Even in existing channel programs some of the fundamental steps towards great cultural alignment have likely been taken or at least considered. With that in mind here are a few ways to better align your channel with your company and create consistent narratives across your program.
Sync on Values
It's the biggest and most obvious tip, and is likely something you're doing already, but it bears repeating, do not partner with a company whose values clash with yours. Even if the partnership seems exciting, it is unwise to move beyond a controllable and ultimately fully 'known' way of working. We all look fervently for new opportunities, but it is vital to be wholly comfortable with how those opportunities unfold. Not only will a mix of cultures cause problems with new and returning business, but it's likely to destabilize your growing channel culture from the inside out.
Onboard Correctly
It may sound simple, but sharing tools, aligning on marketing and sales strategies, and creating competent reporting and expectations from the word go, will help greatly prevent wasted time with partners who can't meet the programs needs or become a drain on resources. Great onboarding and enablement are sure fire ways to spread a great channel culture across your program.
Promote Similarities
Finding common ground with channel partners will make engagement and relationship much easier. If there is a shared service ideology, for example, quality communication and the flow of ideas will be more fluid. By discovering and centralizing the similarities found in each partnership , alignment will be all the more easy and channel culture all the stronger
Recognize Success
If channel partners realize that the program has a firm basis of support and recognition, they will work consistently to stay recognized and respected. Creating a rewarding and promotional channel culture creates success on both sides with mutual feeling of value. It's important to share the parameters for recognition and rewards early. let channel partners know they're valued in the program, and cascade those successes across the wider partner community.
Be Present
All of the other points are p[resent in and are conclusively buoyed by this, as always in the channel communication is king. As the vendor new members will appreciate the line of contact and the fact that they will get authentic information about the company, culture and brand. Use learnings, be they good, bad, or middling, to make the entire program more successful. Candid feedback should be constantly encouraged and taken on board. Fostering two-way dialogues allows for the production of a culture that not only shares ideas, success and opportunities, but also organically shares its evolving culture amongst itself to create a richer and more well-rounded environment.
By taking the time to assess, build and maintain your partner relationships and further your channel culture using these simple tips you'll find alignment on more and more issues, easier working relationships and boosted efficacy are soon becoming less of a channel challenge and more of program prerequisite.
Related articles