Coming Up 08/10/22 | Webinar: The Evolution Of Channel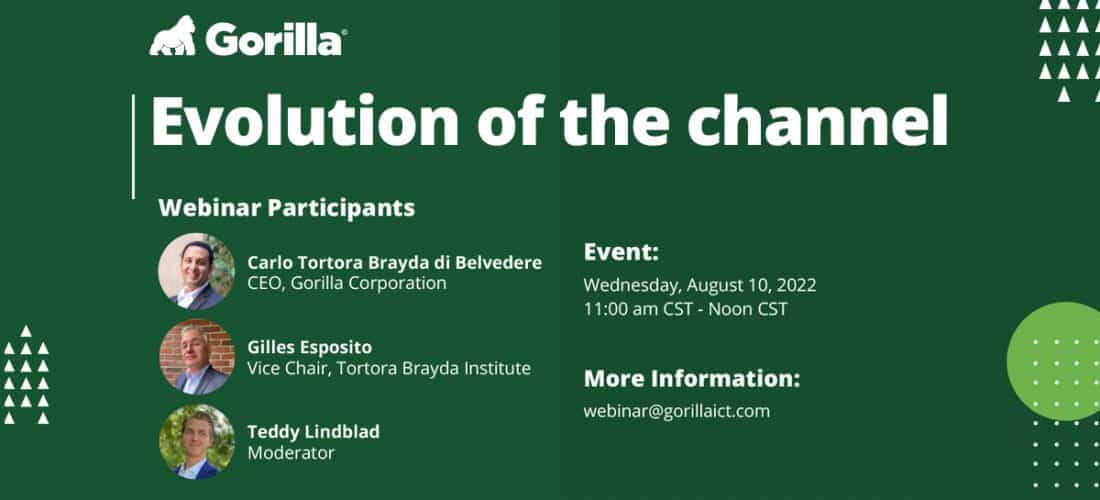 After nearly three decades of working directly in channels, it's safe to say we've seen this space evolve over the years. From the times when the only companies who had channel ecosystems were the behemoths of the industry, to now when channels are a springboard for smaller companies to grow. One constant factor we've seen in this evolution is that partnerships have always been a critical tool that companies look to for growth and expansion.
Join our distinctive panel as we discuss the evolution of the channel, including:
ISV partnership programs
Partnership benefits to growth and sales
The use of technology to empower your partnerships
Bring your experience in channel ecosystems – share where you have been and the direction you are headed in our collaborative discussion around the ever changing landscape of channels.
We'd like to invite you to be part of the discussion. Join us August 10, 2022 at 11 AM Central as we dive deep into the overall evolution of the channel.
Related articles